Extension and Torsion Spring Testing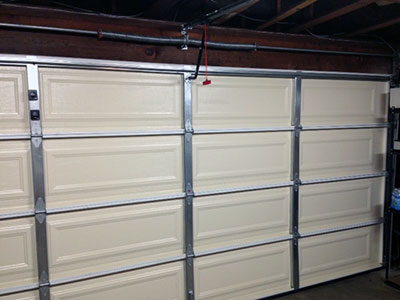 The purpose of this test performed during garage door maintenance is to determine if the tension held in the springs is optimal. It is the same for both extension and torsion springs. We begin by pulling the handle of the opener from the door. Our next step involves lifting the door until it is halfway open and letting go. If the door doesn't move, or glides just a little bit into either direction, the tension is fine. If it springs up or drops down fast, we will reduce or increase the tension respectively.
Lubrication for Openers
If you have a chain or screw drive unit, count on us to lubricate the drive's chain or rod first. One of the key factors for proper lubrication is to apply a small amount of the product at equal intervals along the entire length of the hardware component. We lubricate the areas where the rail and the trolley get into contact with one another too. This is something that every type of opener needs and, in addition, it is an integral part of our garage door maintenance services.
To get professional maintenance for your automatic door, call our company now.